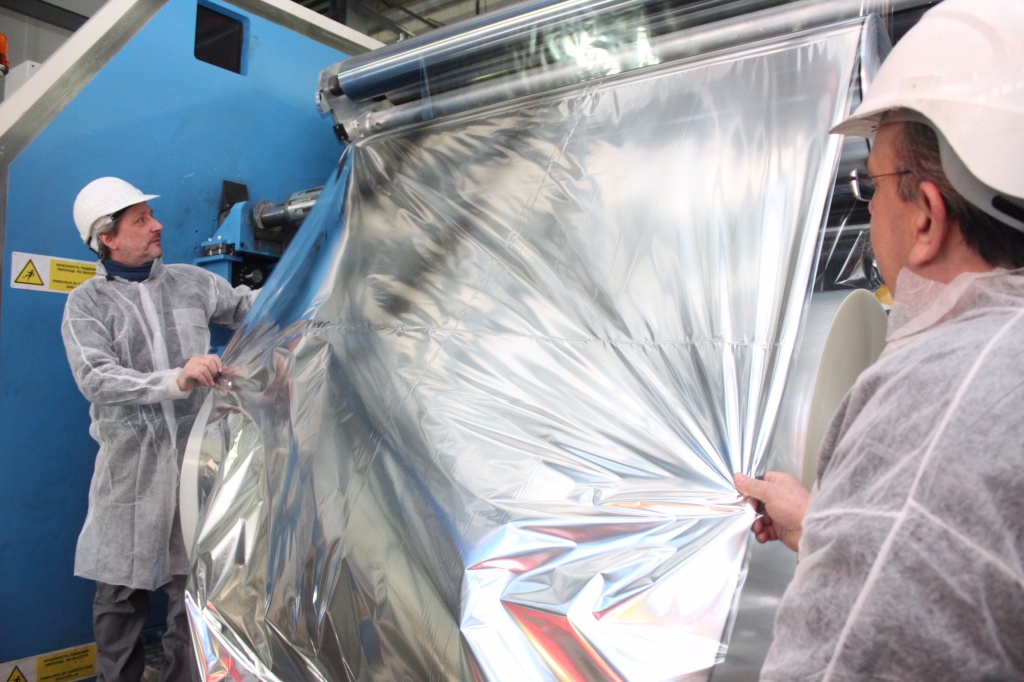 Tomsk, 1 February 2018. BIAXPLEN's Tomsk site (BIAXPLEN T) has put into operation a 5 ktpa metallisation unit for the biaxially-oriented polypropylene (BOPP) film. This is the only machine of its kind behind the Urals. It coats the film with an aluminium nanolayer using a sophisticated process of vacuum deposition.
Metallised films have enhanced barrier properties and are used in food packaging, namely for products that require sealed storage and light protection. They also find application as gift wrapping for various household items and flowers, and as material for decorative labels, advertising and printed products. These films preserve their reflective and barrier qualities through printing and heat-sealing, and on top of that they are also recyclable.
The new unit will provide an import substitution product for domestic clients and cater to Siberia's growing demand for quality packaging.
"The launch of the metallisation unit strengthens the competitive advantage of the Tomsk business and adds high value-added products to its range of grades. In addition, the release of Tomsk-manufactured metallised films to the markets of Siberia and neighbouring regions will enable redirecting similar grades produced at SIBUR's other sites to the European part of Russia and the EU countries," said Victor Lushnikov, Executive Director of BIAXPLEN T.
"This is currently BIAXPLEN's most powerful and efficient film metallisation unit. It has an upgraded design based on the knowledge and experience gained at the Company's other production sites. After its launch, we were able to make good time on the ramp-up to regular operations and to the target product quality," said Dimitry Povervit, Head of BIAXPLEN's Production Capacity Upgrade, Improvement and Streamlining function.